This page is a stub article
This article is a stub. You can help Angry Birds Wiki by expanding it and adding more information as soon as possible, then removing the stub tag.
Volcano Jaw - 10

Zone
Volcano Jaw
Type
Normal Battle
Main Prize
Progression
Previous
Next
Volcano Jaw - 9
None
Volcano Jaw - 10
is the 10
level
of Volcano Jaw in
Angry Birds Epic
. It is a normal level. When this level is finished, the player may spin for chest.
Cave Effects
Wild Boar - Increases attack power of a pig by 30% for two turns. Every 2 turns
Walkthrougths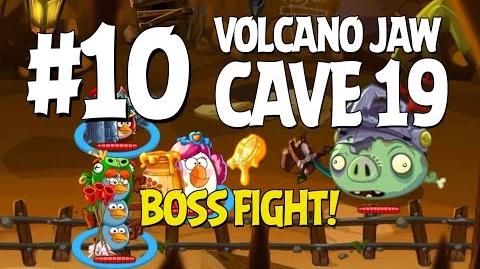 Ad blocker interference detected!
Wikia is a free-to-use site that makes money from advertising. We have a modified experience for viewers using ad blockers

Wikia is not accessible if you've made further modifications. Remove the custom ad blocker rule(s) and the page will load as expected.