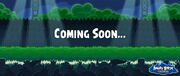 Weekly Tournament is an episode in Angry Birds Friends and Angry Birds Star Wars (Facebook).
Angry Birds Star Wars (Facebook) Weekly Tournament
Angry Birds Friends Weekly Tournament:
You're supposed to play with your friends to see who can get the most points out of all the levels in a week. When the week is over, you top three players with the highest scores earn

, and the next 6 levels will be released.
1st Place- × 200
2nd Place- × 100
You cannot play levels from past weeks again most of the time, but sometimes levels are reused. 
Chuck and Red also compete with you in the game. 
Starting with Week 211 (June 1, 2016) [with the exception of Week 217 (July 14, 2016)], there are now two tournaments per week. 
Special Tournaments
Aside from regular weekly tournaments, where levels are often repeated from past weeks, there have been a number of unique tournaments, with different settings, themes or new gameplay elements. All special tournaments have unique levels. Dates in parentheses refer to the starting dates of each tournament.
Week 16 (September 3, 2012)- Lotus F1 Team Tournament- A race car-themed tournament. For the duration of the tournament, all power-ups could be used in a level instead of the usual limit of two power-ups.
Week 24 (October 29, 2012)- Halloween Tournament 2012- Introduces Bubbles to Angry Birds Friends. All defeated pigs rise up from the ground as Zompigs and must be defeated once more. The final level features a Fat Zompig. Adds The Hunter as a limited-time power-up.  
Week 26 (November 12, 2012)- Lotus F1 Team Tournament II- An Angry Birds Star Wars-themed tournament. Again, all power-ups can be used in a level for a limited time.  
Weeks 29-32 (December 3-24, 2012)- Winter Tournaments 2012- Introduces snowballs that grow larger when pushed or rolled, snow cannons, and sleds. Adds Santa Bomb Bird and TNT Drop as limited-time power-ups. There are also a number of cosmetic differences- for instance, the slingshot resembles a pair of skis.  
Week 39 (February 11, 2013)- Valentine's Day Tournament 2013- Reintroduces the cannons from the Winter Tournaments, which now shoot hearts instead of snow.  
Weeks 61-66 (July 15-August 19, 2013)- Summer Tournaments- Cannons now shoot water balloons. (Takes some assets from Surf and Turf and Pigini Beach.)  
Week 68 (September 2, 2013)- Freddie for a Day Tournament- A tournament promoting the Mercury Phoenix Trust and the Freddie for a Day fundraiser.  
Weeks 69-70 (September 9-16, 2013)- Rock in Rio Tournaments- A tournament themed after the annual Rock in Rio music festival. (Takes some assets from the discontinued Green Day episode.)  
Week 72 (September 30, 2013)- 25 Million Likes Tournament- Celebrates the Angry Birds Facebook page reaching 25 million likes.  
Weeks 76-77 (October 28-November 4, 2013)- Halloween Tournaments 2013- Zompigs return. Introduces the limited-time Wishbone slingshot, a Halloween re-skin of the Golden Slingshot. More cosmetic changes.  
Weeks 82-86 (December 9, 2013-January 6, 2014)- Winter Tournaments 2013-2014- Introduces the limited-time Jingle Sling slingshot, which launches ornaments whenever a bird is flung.  
Week 91 (February 10, 2014)- Valentine's Day Tournament 2014- Mainly cosmetic changes.  
Week 94 (March 3, 2014)- Wingman Tournament- A superhero-themed tournament. The Wingman can be used for free during this tournament. El Porkador appears in the last two levels.  
Week 96 (March 17, 2014)- Bomb Tournament- All levels feature Bomb.  
Week 100 (April 14, 2014)- Easter Tournament 2014- An Easter-themed tournament with many cosmetic changes. For example, some pigs wear bunny or Easter Egg costumes.   
Week 105 (May 18, 2014)- Pirate Tournament- Besides the various cosmetic changes, cannons return with another new look. The Sea Monster Pig, which resembles the Fat Pig, also appears on the last level of the tournament.   
Week 108 (June 8, 2014)- Bird Cup Tournament- The first of two soccer-themed tournaments. Aside from cosmetic changes, it is noted that the Fat Pig appears (with the same strength as the Sea Monster Pig).   
Week 110 (June 22, 2014)- Summer Tournament 2014- A summer-themed tournament with the background and ground textures resembling those in Surf and Turf.  
Week 112 (July 6, 2014)- Bird Cup Championship- The second of two soccer-themed tournaments, with the same changes as the Bird Cup Tournament.   
Week 114 (July 20, 2014)- Chuck Tournament- All levels feature Chuck.  
Week 116 (August 3, 2014)- Wingman II - Revenge of The Cyporkador- Another superhero-themed tournament featuring El Porkador (who appears in the third and sixth levels). Again, Wingman can be used for free during the tournament.   
Week 120 (September 1, 2014)- Office Tournament- An office-themed tournament. Paper airplanes appear in some levels, some of them suspended in the air holding items or pigs. Hitting the airplanes cause them to fall somewhat slowly.   
Week 122 (September 15, 2014)- Bouncy Tournament- All six levels feature bouncy objects.  
Week 124 (September 29, 2014)- Sneak Peak (Unlock the Flock) Tournament- Part of the Unlock the Flock event that ultimately led to the reveal of the Angry Birds Movie. By progressing through levels one, three and four, pictures were revealed that could be shared on Facebook. (Defeating all of the pigs in level six made a large crate titled "Unlock the Flock" appear, but this did not unlock a picture.)   
Week 125 (October 6, 2014)- Pigmania Tournament- All six levels feature many pigs.   
Week 127-129 (October 20 - November 3, 2014)- Halloween Tournament 2014 (Curse of the Mummy Pig)- Instead of reprising the zombie theme in the previous Halloween tournaments, the setting is an Egyptian tomb. Like the Zompigs, however, every defeated pig is reborn as a mummy. Aside from more cosmetic changes, large blocks with hieroglyphics also appear that are indestructible and can deal massive damage to pigs and towers.   
Week 131 (November 17, 2014)- Pangolins Tournament- As part of an effort with United for Wildlife to raise awareness of the threatened species. Levels have pangolins in cages that, when broken, release curled-up pangolins that function similarly to boulders.   
Week 133 (December 1, 2014)- TNT Tournament- All levels feature TNT crates.   
Week 135-137 (December 15 - 29, 2014)- Holiday Tournament- Week 135 adds destructible ice blocks that birds, pigs and other blocks can slide on. Week 136 is Christmas-themed, with Christmas trees, presents and different costumes for the pigs. Week 137 is New Year's Day-themed, with rockets that, when hit, can be sent flying and explode on contact.   
Week 140-141 (January 19 - 26, 2015)- NHL All Star Tournament- This tournament, taking place in a hockey stadium, has an icy ground that blocks, pigs and birds slide on. Indestructible hockey pucks can sometimes be used to score points in hard-to-reach places. Some levels feature scoreboards that function similarly to the hieroglyphic stones in the previous Halloween tournament. Finally, Chuck is replaced with Hockey Bird.  
Week 143 (February 8, 2015)- Valentine's Day 2015- Besides cosmetic changes, two specific gameplay elements are introduced. Defeating Cupigs- winged Minion Pigs with bows and arrows- cause the arrows to fly in an arc and possibly deal damage to towers. Level 6 adds bouncy hearts that bounce unpredictably to make aiming harder.   
Week 146 (March 1, 2015)- Retro Games Tournament-   
Week 149 (March 22, 2015)- Earth Hour Tournament-   
Week 150 (March 29, 2015)- Easter Tournament 2015-   
Week 152 (April 12, 2015)- Rocket Tournament- Features fireworks.  
Week 154 (April 26, 2015)- Bubbles Tournament- All levels feature Bubbles.  
Week 155 (May 3, 2015)- Rock in Rio Tournament 2015-   
Week 157 (May 17, 2015)- Help Nepal Tournament-   
Week 159 (May 31, 2015)- Massive Tournament- All levels produce big scores. Some levels also feature giant, destructible wooden blocks with gems that can be destroyed, and/or giant stone blocks that cannot be destroyed (similar to the blocks in the Halloween 2014 tournament).   
Week 161 (June 14, 2015)- Underwater Tournament- This underwater-themed tournament adds many new sprites and features low-gravity gameplay that affects both the birds and the level itself.   
Week 163 (June 28, 2015)- Up For School Tournament-   
Week 166 (July 16, 2015)- Princess Tournament-   
Week 167 (July 26, 2015)- Matilda Tournament- All levels feature Matilda.  
Week 168 (August 2, 2015)- Angry Birds 2 Tournament-   
Week 170 (August 16, 2015)- Hip Hop Tournament-   
Week 172 (August 30, 2015)- Rio Tournament- Replaces pigs with Marmosets  
Week 174 (September 13, 2015)- Rock in Rio Tournament 2015 II-   
Week 175 (Septembet 20, 2015)- Champions for Earth-   
Week 177 (October 4, 2015)- Love Rocks Tournament- Replaces Chuck with Shakira  
Week 178 - 180 (October 11 - 25, 2015)- Halloween Tournament 2015-   
Week 182 (November 8, 2015)- Moustache Tournament- There is one Foreman Pig in each level of this Movember-themed tournament. Other pigs (and even balloons) now sport moustaches as well. This tournament also introduces the Golden Moustache, which- when destroyed- causes Foreman Pig's own moustache to grow. This mechanic can be utilized to topple towers.  
Week 184 (November 22, 2015)- Wild West Tournament-   
Week 186 (December 6, 2015)- Jelly Bounce Tournament-   
Week 187 -189 (December 13 - 27, 2015)- Holiday Oink Tournament-   
Week 192 - 193 (January 17 - 25 ,2016)- Tournament Mania-   
Week 194 - 195 (January 27 - February 3, 2015)- Carnival Days Tournament-   
Week 196 (February 10, 2016)- Valentine's Day Tournament 2016-   
Week 199 - 200 (March 2 - 9, 2016)- Space Tournament-   
Week 202 (March 23, 2016)- Easter Tournament 2016-   
Week 203 (March 30, 2016)- Movie Hype Tournament- Mainly cosmetic changes, endorsing the Angry Birds Movie.   
Week 204 (April 6 - 17, 2016)- Tournament Mania II-   
Week 206 (April 27, 2016)- Pirate Tournament 2016-   
Weeks 207-209 (May 4- May 18, 2016) Angry Birds Movie Tournaments- A series of tournaments based on the Angry Birds Movie. Changes are mostly cosmetic, but each level has a number of eggs that, when hit, grant 5000 points before being transported to a nest elsewhere in the level.   
Week 211 (June 1, 2016) Viking Tournament- Besides the Viking theme, three runes appear throughout many of the levels. When all of the runes are hit, a summoned warhammer falls from the sky to deal great damage. Dragon Pigs similar in strength to the Sea Monster Pig or El Porkador also appear.   
Week 213 (June 15, 2016) Knights of the Golden Egg Tournament- Adds a medieval theme. Some pigs shoot arrows when triggered in a certain way (similar to Cupig's arrows in the Valentine's Day 2015 tournament).   
Week 215 (June 30, 2016) Pig Your Ride Tournament- All levels are car-themed, with various new sprites (some reused from Bad Piggies, like the motors).   
Weeks 217-218 (July 14- 21, 2016) Summer Swine Tournaments-   
Week 219 (July 28, 2016) Tiger Day Tournament-   
Week 220 (August 4, 2016) Sporty Pigs Tournaments-   
Week 225 (September 8, 2016) Wish Upon A Pig Tournament-   
Weeks 227-228 (September 22- 29, 2016) Autumn Harvest Tournaments-   
Weeks 230 (October 13, 2016) Halloween Tournament 2016 (Little Crops of Horror)-      
Trivia
The background of most of the levels are in an arena full of birds in the stands. The exceptions are the Lotus F1 Team Tournament, the Halloween tournament, the Christmas Tournament, the Valentine Tournament and the other special tournaments.
If you get 4th place in the tournament in the Friends leaderboard, you do not receive anything. 
You cannot use the Mighty Eagle for tournament levels, but you can use the other four power-ups and the Wingman
The Winter Tournament has a comic strip like in Rio that moves after you beat Level 6 in Winter Tournament IV.
Ad blocker interference detected!
Wikia is a free-to-use site that makes money from advertising. We have a modified experience for viewers using ad blockers

Wikia is not accessible if you've made further modifications. Remove the custom ad blocker rule(s) and the page will load as expected.